slip field*er
What Is The Definition Of Slip Fielder In Cricket?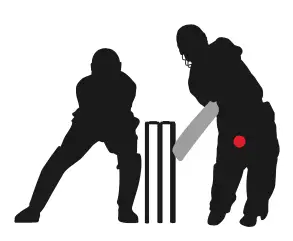 1. This is a fielder positioned behind the batsman on the of side of the field. The purpose of the position is to catch any balls that has nicked the edge of the batsman's bat that is beyond the reach of the wicket-keeper. A group of slip fielders on the field are called slips or a slip cordon.
Examples Of How Slip Fielder Is Used In Commentary
1. The ball kept getting nicked, so the team decided to use a group of three slip fielders during the match.
Sports The Term Is Used
1. Cricket
Also Seen As:
1. Slip
----------------------------------------------------------------------------------------------------