smash
What Is The Definition Of Smash In Tennis?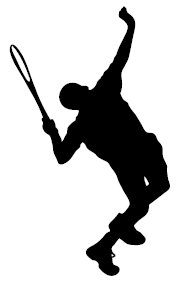 1. Also known as an overhead, this is a shot in which the racket comes into contact with the ball above the hitter's head. Smash shots allow for a great deal of force to be used, and the lob beforehand allows time for the player to align their body for a strategic hit. This often results in a ball with plenty of force that ends the point.
Examples Of How Smash Is Used In Commentary
1. Agassi charges the net and smashes home the match point.
Sports The Term Is Used
1. Tennis
Also Known As:
1. Overhead
----------------------------------------------------------------------------------------------------