spin bowl*ing
What Is The Definition Of Spin Bowling In Cricket?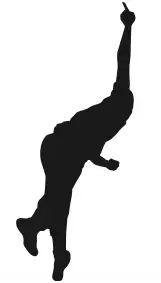 1. Spin bowling is a technique used by bowlers in which the ball is spun as it is released, creating a fast rotation that alters the path of the ball once it bounces off the pitch. This technique makes it harder for the batsman to hit the ball.
The ball usually doesn't travel as quickly as in fast bowling, and there are several types of spinning (finger spin, wrist spin, top spin, etc.) which can be practiced. A bowler using this technique is sometimes called a spinner.
How Many Types Of Spin Bowlers Are There In Cricket?
While there are many types of spin blowing in cricket, there are only four major categories of spin bowlers:
Right-arm off-spin bowlers

Right-arm leg-spin bowlers

Left-arm orthodox spin bowlers

Left-arm unorthodox spin bowlers
Who Is The Best Spin Bowler In Cricket?
Sri Lankan Muttiah Muralitharan is largely considered the greatest spin bowler of all time. He was active between 1992-2011 and now is a cricket coach. 
As of 2021, the best active spin bowlers with international acclaim include Tabraiz Shamsi of South Africa, Rashid Khan of Afghanistan, and Ashton Agar of Australia.
How Do You Spin Bowl?
Each of the four types of spin bowlers uses slightly different techniques. All spin bowlers will use a wrist or finger motion to change the ball's spin so it will deviate sideways before bouncing. 
Can A Spin Bowler Bowl Fast?
While no rules are preventing a player from spin bowling fast, it is extremely difficult. While a typical spin bowl travels between 45-55 mph, a fast bowl will be 85-95 mph.
Examples Of How Spin Bowling Is Used In Commentary
1. With his spin bowling skills, Pearson was able to make the direction of the ball completely unpredictable.
Sports The Term Is Used
1. Cricket
----------------------------------------------------------------------------------------------------