spor*ting clays
What Is The Definition Of Sporting Clays?
In shooting, sporting clays is a type of shotgun shooting sport that involves shooting at clay targets of various sizes and speeds. Sporting clays is often described as "golf with a shotgun."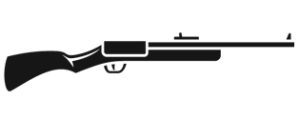 Participants shoot at clay targets that are released from a variety of traps. The targets imitate the flight path of game birds, making it a challenging and exciting shooting sport. There are many different sporting clay courses, each with a unique set of challenges.
Sporting clays is a great shooting sport for all ages and skill levels. Novice shooters can learn the basics of clay target shooting in a safe and fun environment. In contrast, experienced shooters can test their skills against some of the most challenging targets imaginable.
What Is The History Of Sporting Clays?
The history of sporting clays goes back to the early 1900s and has lineage to Britain. Back then, schools in England would use gold targets for driven game shooting — a formal and exclusive variety of shooting that has remained virtually unchanged since Victorian times. It has connections to English field shooting, which used real pigeons. The introduction of clay targets opened the sport to a wider array of people who didn't want to use live birds.
Sporting clays were further popularized in the United States after an article published in Field & Stream magazine in 1980, followed closely by the first American competition at Remington's Lordship Gun Club in Connecticut.
How Sporting Clays Gained Popularity In America
The tournament at Lordship Gun Club was a turning point for the sport's popularity in America. Ninety participants took part, and it served as a way to introduce the concept of the sport to a new group of people.
Since then, the sport has continued to grow in popularity. By 1985, an official governing body of the sport, the United States Sporting Clays Association (USSCA), was established in Texas.
Now, more than five million Americans from the age of six and up enjoy participating in this sport which is played at more than 600 American clubs and resorts.
How Do You Participate in Sporting Clays?
Participants in sporting clays take positions on a station, and each person shoots at each station in order. Before a shot, the referee will display all the necessary information about the targets so that participants can gameplan and understand where they'll be thrown.
Sporting clays simulate the unpredictability of hunting field game birds and even rabbits. A typical 50-round course consists of 8-10 different shooting stations, with each station presenting targets from a single trap or multiple traps. Targets are thrown as singles or pairs and can be thrown in various trajectories, angles, speeds, elevations, and distances. Clay target sizes can also vary, making the sport even more challenging.
How Do You Score Sporting Clays?
Sporting clays scoring can be a bit confusing for beginners, but it's quite simple. The basic idea is that you are awarded points for each clay target you hit, with different point values assigned to different types of targets. There are also penalties for missed targets.
What Are The Safety Essentials Of Sporting Clays?
Sporting clays involves firearms, so safety is of utmost importance. These are some of the guidelines that the participants must constantly follow during their rounds:
Safety begins when the firearm is unloaded from a car or taken out of a case. Make sure to treat it as if the shotgun is always loaded.
Double-check the breech, and keep it open so others can see that it is safe.
Use the correct type of ammunition. Understand the shell size for what is being shot.
Never place a shell inside a shotgun until you are physically standing on the shooting station in the box.
In case of a misfire or malfunction with the shotgun, make sure to maintain a downrange profile with the shotgun. Then, unload and seek assistance if needed.
Make sure to not leave the station until it is safe and the shotgun breech is safely clear and open.
Ear and eye protection will ensure the utmost safety.
Examples Of How Sporting Clay Is Used In Commentary
1. The 2022 NSCA National Sporting Clays Championship crowned a new champion — Haylyn Hanks, who hit an incredible 276 out of 300 clays to claim the Main Lady Division at the National Shooting Complex in San Antonio, Texas.
Sports The Term Is Used
----------------------------------------------------------------------------------------------------