spot bowl*ing
What Is The Definition Of Spot Bowling In Bowling?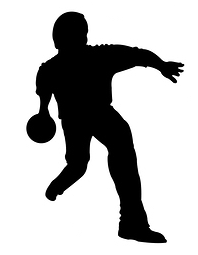 1. Spot bowling is a technique where the bowler will aim towards the dots and arrows on the lane during the throw, instead of aiming towards the pins. By aiming at the dots and arrows, instead of the pins, the bowler can make adjustments with their feet by moving left and right before the throw in order to improve their accuracy on the pocket. This method is easier to improve accuracy since the dots and arrows are much closer to aim at accurately than the pins, which are 60 feet away.
Example Of How Spot Bowling Is Used In Commentary
1. Pederson, an advocate of spot bowling, adjusts his footwork before the throw since his last few rolls have been slightly off.
Sport The Term Is Used
1. Bowling
----------------------------------------------------------------------------------------------------