spot kick
What Is The Definition Of Spot Kick In Soccer?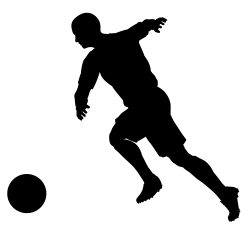 1. A spot kick is another word for a penalty kick in soccer. It gets it's name because after a penalty kick is awarded to a team, the ball is placed on the "spot" for which the ball is to be kicked which is 12 yards away from the goal.
Example Of How Spot Kick Is Used In Commentary
1. The defender drags down Neymar right after he crosses into the penalty area, so they'll award him with a spot kick after that offense.
Also Known As:
1. Penalty Kick
Sport The Term is Used
1. Soccer