star*ting block
What Is The Definition Of Starting Block In Track & Field?
1. A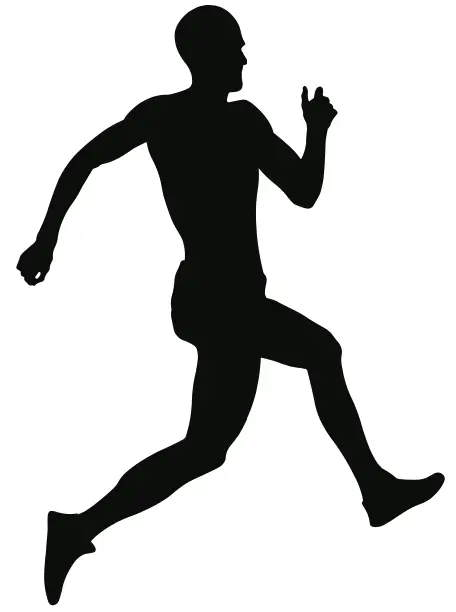 starting block is a device that most sprinters use at the start of each race to increase initial acceleration speed.
Starting blocks are normally 1.5 to 2 feet long, made of metal, and feature two pedals which can be fully adjusted for each sprinter's preferred placement. The blocks are held in place by small spikes similar to track spikes.
What Is The Purpose Of Starting Blocks?
Similar to football players using a three-point stance, sprinters can utilize gravity and increase horizontal speed by using blocks. This happens for two reasons.
First, once an athlete sets up in their blocks, the body is positioned so that the athlete's center of gravity is closer to their arms, as opposed to behind them in their legs. Removing the arms creates a falling sensation that may be translated into speed.
Second, by allowing the legs to start "coiled," or more bent, the athlete can then push off to a greater degree than if they were not using blocks. When combined with the falling sensation, this creates a quicker first few steps of the race.
Do Starting Blocks Improve Sprint Speed?
Yes, starting blocks can actually improve speed if an athlete executes the start properly. The athlete needs to stay low and work with the falling sensation, not against it.
How Are Starting Blocks Used?
Sprinters need to use starting blocks precisely in order to maximize their benefits. The goal of alignment is to reduce the starting angle of the front leg so that it can produce the most power on the first step. Thus, the front leg on the starting block should be the athlete's strongest leg.
The back leg is often the athlete's faster leg, meaning that the combination between greater power in the front leg and quicker twitch muscles in the back leg will make for an even speedier start. For the best results, the back leg should not be completely extended but rather about halfway between a 90-degree bend and fully extended (approximately 135 degrees).
How Are Blocks Set Up?
The athlete sets up starting blocks according to their own size and personal leg placement preferences.
Generally, the front of the blocks should be about one foot length from the starting line. The front pedal for the front foot, or power foot, should be placed another half to whole foot length behind the start of the blocks. The back pedal should be another foot length behind the front pedal. 
Example Of How Starting Block Is Used In Commentary
1. Usain Bolt takes a quick start off the blocks to give him an edge in this 100M final.
Sport The Term Is Used
Also Known As:
1. Block
----------------------------------------------------------------------------------------------------