stop*per
What Is The Definition Of Stopper In Soccer?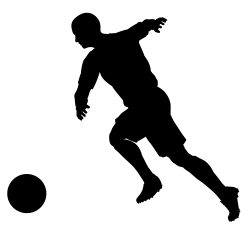 1. A stopper is positioned between the defenders and the midfielders. They typically stay in a central position on the field, focusing on stopping balls from getting to the defense. Occasionally, the stopper will move far towards the touchlines in order to stop an attack from the other team. Stoppers often help to move the ball from the defenders to the midfielders or forwards. This position is not included in every lineup; only some coaches choose to use stoppers in their on-field formations.
Examples Of How Stopper Is Used In Commentary
1. Her ability to win 50-50 balls made her the coach's top choice for stopper.
Sports The Term Is Used
1. Soccer