tick shot 
What
Is
The
Definition
of
A
Tick
Shot
In
Cur
ling
?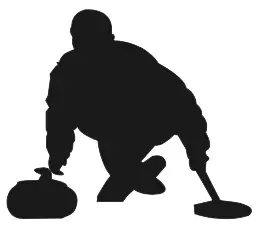 A tick shot, also known as a tap shot, is a curling technique where a curler uses a short, quick hit with their broom to tap the stone into the desired position. This technique is often used in the game's later stages when precision is needed. The tick shot is a difficult shot to master but can be a very effective tool when used correctly.
Who Is Credited With Inventing The Tick Shot?
A single play or a move can rarely change a sport, but that's exactly what happened with the development of the tick shot.
Curling has been around since at least the 16th Century, but the tick shot arrived during the 1996 World Curling Championships, and the team of Jeff Stoughton, Ken Tresoor, Garry Van Den Berghe, and Steve Gould who brought an adaptation to the gameplay by using the tick shot to a guard out of play and away from the center line. That team won the championship thanks in part to the evolution of the game through the introduction of the tick shot by redefining strategy and bringing a new level of finesse to curling. Lead Steve Gould earned himself the nickname "Tickman" as an homage to his success with this shot throughout the World Curling Championships.
How Does A Curler Master The Tick Shot? 
Mastering the tick shot in curling requires practice and precision.
The key is to use a short and quick motion when striking the stone with the broom. It is important to keep your broom close to the stone and to maintain a steady hand when striking. It is also important to focus on how much power you use when striking the stone, as too much power can cause the stone to overshoot the desired target. Once you have practiced the tick shot and become comfortable with the technique, you should be able to accurately and consistently use it in your games.
Examples Of How Tick Shot Is Used In Commentary
1. The skip attempted a tricky tick shot to get the stone into the house, but was not able to get the desired result.
Also Seen As:
1. Tap shot
Sport The Term Is Used
1. Curling
----------------------------------------------------------------------------------------------------