tou*che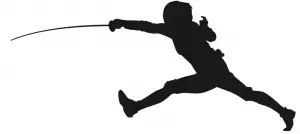 What Is The Definition Of Touche In Fencing?
1. This term indicates that a valid touch has been made. The referee will say "touche" in order to count hits in a bout. The term comes from the French word for "touch."
Examples Of How Touche Is Used In Commentary
1. Although the spectators couldn't see the hit, the ref indicated that there was after yelling touche.
Sports The Term Is Used
1. Fencing
(Visited 643 times, 1 visits today)