tri*ang*le of*fense
What Is The Definition Of Triangle Offense In Basketball?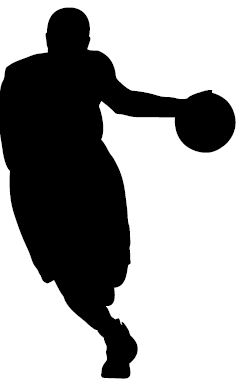 1. Triangle offense is a strategy used by basketball players with the purpose of creating space. The offense of five players is split into two groups: a group of two and a group of three. The group of three forms a triangle on the side of the court that the ball is on, while the other two players set up on the other side of the court.
How Does Triangle Offense Work?
The first point of the triangle is the point guard, who goes down to the corner of the court. The second point of the triangle is at the wing, or just outside the three-point line closer to the top of the key. The third point of the triangle is at the ball side of the paint in between the low and high post, or mid post. 
The two players not a part of the triangle form their own two person mini-game in which one player stands at the top of the key while the other player stands at the elbow of the non-ball side.
With the offensive players set up in this way, the defenders are pulled far apart so that it is very difficult for them to defend multiple offensive players at a time. 
Who Invented The Triangle Offense?
The triangle offense was originally created by Coach Sam Barry from the University of Southern California. It was further developed by former Kansas State head basketball coach Tex Winter, who was a player of Barry's. 
Example Of How Triangle Offense Is Used In Commentary
1. Using the strategy of triangle offense, and with the help of Tex Winter, the Chicago Bulls won many NBA championships.
Sport The Term Is Used
1. Basketball
Also Seen As:
1. Triangle Half-Court Offense
----------------------------------------------------------------------------------------------------