un*du*la*tion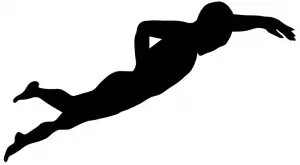 What Is The Definition Of Undulation In Swimming?
1. This is a wavelike motion of the body. It occurs with some swimming strokes, such as a butterfly stroke. Swimmers are taught to control their body's undulation for faster speeds in the water.
Examples Of How Undulation Is Used In Commentary
1. Phelps' body has very minimal undulation as he cuts through the water at a record pace.
Sports The Term Is Used
1. Swimming
(Visited 372 times, 1 visits today)