wall
What Is The Definition Of Wall In Soccer?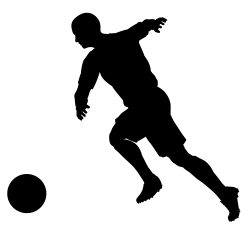 1. This defensive strategy involves placing a line of players in front of an opponent taking a free kick. The positioning of a wall of players can cut off the opponent's angles for attempting a goal or passing to a teammate.
Usually, the goalie will communicate to players in the wall to help secure the best position. Ideally, the wall eliminates the possibility of a shot on goal towards one post, allowing the goalie to stand on the opposite end with a better line of sight.
The wall must be positioned at least 10 yards away from the free kick location; in some cases, a referee will move the wall back before allowing the kick to be taken.
Examples of How Wall Is Used In Commentary
1. Oakley and two of his teammates successfully thwarted a shot on goal by forming a wall.
2. The keeper directed his teammates to move the wall over by about one foot.
Sports The Term is Used
1. Soccer