wing
What Is The Definition Of Wing Back In Soccer?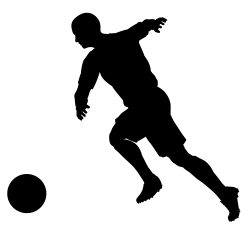 A wing is a position that focuses on one side of the field for most of the game. A wing is designated to play on the left or right side, and most of their play occurs along or near the touchline on that side of the field. In some cases, a wing is positioned on the side of their dominant foot (i.e. a left-footed player positioned at left wing). Wings can be positioned as forwards, midfielders or defenders.
Examples Of How Wing Back Is Used In Commentary
1. The wing midfielder successfully drew the defenders out towards the sides of the field.
Sports The Term Is Used
1. Soccer
Also Known As
1. Winger
2. Wide player
3. Left or right [position name] 4. Outside [position name]