back*ward pass
What Is The Definition Of Backward Pass In Football?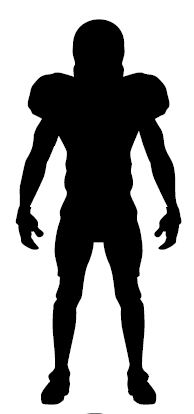 1. A backwards pass is when the quarterback or ball carrier conducting a pass throws the ball to a teammate that is directly parallel or away from the line of scrimmage.
This is the opposite of a forward pass, as in a forward pass the player throws the ball forward towards their opponent's goal line and can only be thrown once. A backward pass can be tossed an unlimited amount of times before the player is down. In addition, if a backward pass hits the ground, it is still a live ball and either team can recover it just as if it was a fumble.
The most common backward pass is when the quarterback receives the snap and toss the ball back to a running back for a rushing attempt.
Example Of How Backward Pass Is Used In Commentary
1. Brady throws a backward pass to Edelman who then throws a perfect pass to Brady running up the sideline for a 20-yard completion.
Also Known As:
1. Lateral
Sport The Term Is Used
1. Football