brace
What Is The Definition Of Brace In Soccer?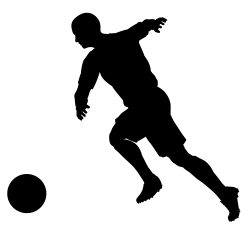 1. This is a term used in soccer to describe when a player has scored two goals in a single game.
Why Do They Call It Brace In Soccer?
The word brace comes from Old English, which means a "pair" of something that was killed, such as birds or animals. Since players are trying to score goals, or "hunt for goals', the terms transferred over to soccer over the years, therefore the term brace means to score a pair of goals.
Examples Of How Brace Is Used In Commentary
1. Foster takes the back-heel pass from Beckett and kicks the ball into the top right corner of the net, just out of the goalie's reach. With that goal, Foster has his second brace of the season and has a chance with 10 minutes left in the game to get his first hat trick of his career. Foster is credited with the assist.
Sport The Term Is Used
1. Soccer
----------------------------------------------------------------------------------------------------