com*pos*ite bow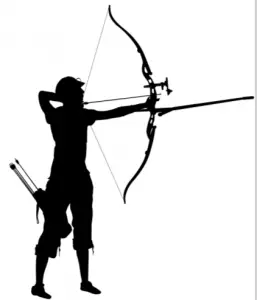 What Is The Definition Of Composite Bow In Archery?
1. This is a bow made of several different materials: wood, horn and sinew. The combination of these materials allows the bow to store more energy than a bow made of only wood. This type of bow was used by ancient cultures, but replicas made with different materials (such as carbon or fiberglass) can be purchased today.
Examples Of How Composite Bow Is Used In Commentary
1. To help compensate for weight, the archer prefers to use the composite bow instead of the compound.
Sports The Term Is Used
1. Archery
----------------------------------------------------------------------------------------------------