dig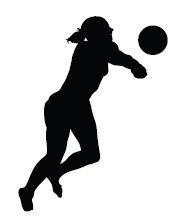 What Is The Definition Of Dig In Volleyball?
1. This refers to when a player prevents the ball from hitting the ground on their side of the net after an opponent has spiked or served the ball towards them.
Examples Of How Dig Is Used In Volleyball
1. With the game on the line, the libero makes a diving dig to keep the play alive.
SportsLingo Goes The Extra-Inch With The Meaning Of Dig
Although it is preferred to dig the ball with both hands, many times a player doesn't have the time to bring both hands together to receive the ball. A player may dive and try to dig the ball simply with one arm and a balled fist. One method of digging the ball when a player has little time to react is by using a move called the flipper, when the player dives with an arm outstretched and their palm facing down and makes contact with the top of their hand.
Sport The Term Is Used
1. Volleyball
(Visited 5,853 times, 3 visits today)