fletch*ing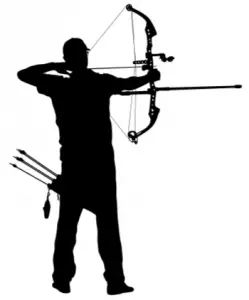 What Is The Definition Of Fletching In Archery?
1. This is a term used in archery to describe any fin-like attachment used for stabilizing an arrow. These devices add spin to the arrow as it travels, creating a straight path through the air. The most common types of fletching are feathers and vanes.
Examples Of How Fletching Is Used In Commentary
1. The archer has a really unique style to the fletching on his arrows. With the different patterns and colors on the fletching, it's easy to distinguish which arrows are his.
Sports The Term Is Used
1. Archery
(Visited 212 times, 1 visits today)