goals a*gainst av*er*age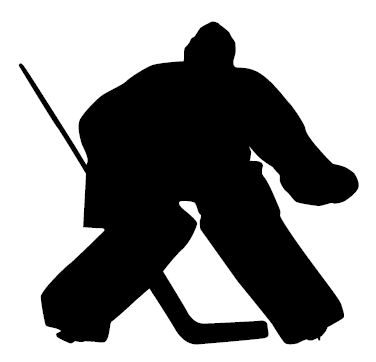 What Is The Definition Of Goals Against Average In Ice Hockey?
1. Goals Against Average is a sports statistic that indicates the average number of goals allowed by a goalie during regulation in ice hockey. The lower the Goals Against Average number, the better. It is similar to a pitcher's Earned Run Average in baseball.  
How Is Goals Against Average Calculated?
Goals Against Average is calculated by taking the total number of minutes a goalie plays and dividing it by 60 minutes (one full game). That number is then divided by the number of goals that were given up by the goalie. 
For example, if a goalie plays 240 minutes and gives up 3 goals, his GAA would be calculated as: 240 minutes divided by 60 minutes (4) divided by 3 goals, resulting in a GAA of 1.33.  
What Is Considered A Good Goals Against Average In Hockey?
A GAA under 3.0 is very good in ice hockey, and anything under 2.0 is exceptional. It's important to note that a goalie needs his team to play good defense, so goalkeeper saves is also an important statistic to consider. 
Example Of How Goals Against Average Is Used In Commentary
1. Marc-Andre Fleury of the Chicago Blackhawks received the Vezina Trophy for his 1.98 GAA during the 2020-2021 season.  
Sport The Term Is Used
1. Ice Hockey
2. Field Hockey
3. Lacrosse
4. Water Polo
5. Soccer

Also Seen As:
1. Against Goals Average
Abbreviated As: 
1. GAA
2. AGA
----------------------------------------------------------------------------------------------------