grip*per 
What Is The Definition Of Gripper In Curling?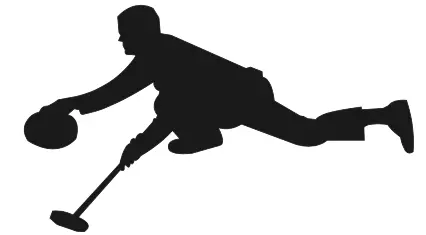 1. A gripper is a special sole that fits over the bottom of one's curling shoe to allow him/her to safely walk over ice. 
The gripper is usually made out of a rubber material to provide traction and helps prevent the hack foot from sliding during delivery. It is best for people who do not need to slide while on the ice, including coaches, ice technicians, and stick-curlers. 
What Is On The Bottom Of Curling Shoes? 
Curlers wear special shoes on the ice, and the sole of each shoe serves an important purpose.
One sole, the slider, is designed for the "off foot" to help the curler slide, and the other sole, the gripper, is designed for the "hack foot" to provide traction so that the shoe does not slide. 
What Is The Purpose Of A Gripper? 
The gripper provides a grip to the sole of the shoe to help curlers avoid sliding while on the ice. Having a gripper on the shoe allows for more body control when competing. The gripper provides traction so that the thrower can stabilize during delivery.  
Example Of How Gripper Is Used In Commentary
1. In order to prevent himself from slipping, Canadian phenom Jules Owchar slipped grippers over his sneakers before he walked onto the ice to assist his Olympic athletes.  
Sport The Term Is Used
1. Curling

Also Seen As:
1. Anti-slider
----------------------------------------------------------------------------------------------------