ham*mer throw
What Is The Definition Of Hammer Throw In Track & Field?
1. The hammer throw is one of four throws included in most large track and field competitions, including the Olympics.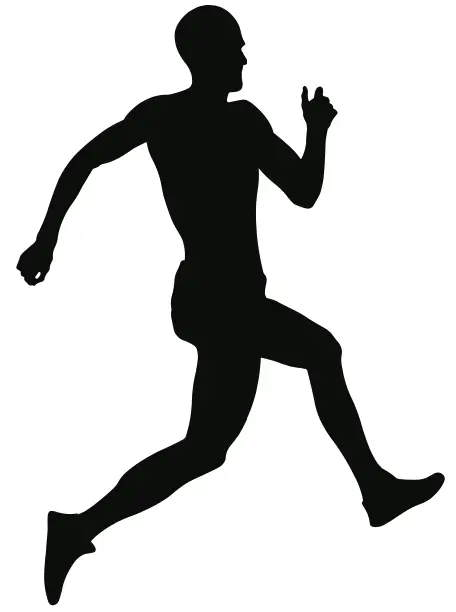 The hammer throw is similar to both the shot put and the discus in that these events all require an athlete to build momentum through a spin inside a designated circle before hurling an object as far as possible within a specified region. 
The hammer throw, however, allows the thrower to spin several times within the circle. With both hands, the thrower first builds momentum by swinging the hammer above their head. Then, the thrower spins a few more times within the circle before releasing it into a 34.92-degree sector. 
For safety, this all occurs within a 270-degree cage so that the hammer will only fly in the direction permitted.
What Is A Hammer In Track & Field?
The hammer is a metal ball attached to a wire with a handle on the opposite end. The metal ball is the same size as a shot: at least 4.3 in. (110 mm) in diameter. It also weighs the same: 16 lbs (7.26 kg) for men and 8.8 lbs (4 kg) for women. 
The wire attaching the ball to the handle also varies by gender. The maximum length for a male thrower's hammer is 121.5 cm (47.75 in.), whereas a female thrower's hammer may be as long as 119.5 cm (47 in.).
Why Is It Called A Hammer?
While several variations exist, the most agreed-upon origin of the hammer throw comes from early Irish, Scottish, Nordic, and English civilizations. 
Records suggest that competitors of these various origins threw heavy objects such as hammers or boulders for the greatest distance. Because of the early use of hammers for throwing, the sport has retained that name since its Olympic debut in 1900.
Example Of How Hammer Throw Is Used In Commentary
1. Yuriy Sedykh's hammer throw record of 86.74 m still stands today, almost 50 years later.
Sport The Term Is Used