40 40 club or for*ty for*ty club
What Is The Definition Of The 40-40 Club In Baseball?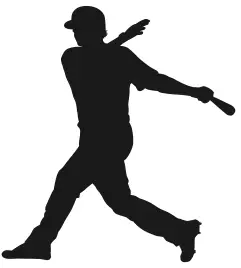 1. This refers to an exclusive club of major league baseball players who hit 40 home runs and stole 40 bases in the same season.
How Many Baseball Players Are In The 40-40 Club?
Membership in the 40-40 club is prestigious. There are only four players in MLB history who have reached this rare milestone, all of whom had remarkable power and speed:
Jose Canseco (1988)

Barry Bonds (1996)

Alex Rodriguez (1998)

Alfonso Soriano (2006)
Examples Of How 40-40 Club Is Used In Commentary
1. In 1988, Jose Canseco had a monster season. He hit 42 home runs, stole 40 bases to join the 40-40 club and also won the American League MVP award.
Sport The Term Is Used
1. Baseball