o*kla*hom*a drill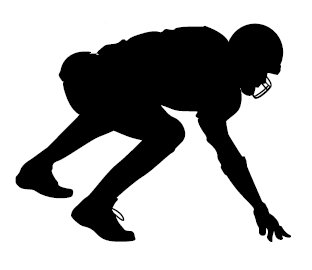 What Is The Definition Of Oklahoma Drill In Football?
1. This is a full contact drill in football. The Oklahoma drill consists of a blocker and a defender who face off against each other, three yards apart in a corridor that is at least one-yard wide. The boundaries of the corridor are usually marked off by pads or blocking bags, with the total area of the corridor at about three feet by nine feet.
When the whistle sounds, the drill begins and both players then rush towards each other until either someone ends up on the ground or is pushed out of bounds.
Another variation of the drill involves a total of three players, when a ball-carrier is added to the drill. The drill is conducted the same as previously mentioned, but can now end if the ball-carrier is tackled.
The purpose of the drill is to test players in full contact, confined situations.
Examples Of How Oklahoma Drill Is Used In Commentary
1. For the first time during training camp, the players are going to put on the pads and get to finally hit each other with the Oklahoma drill.
SportsLingo Goes The Extra-Inch With The Meaning Of Oklahoma Drill
The Oklahoma drill is used to help evaluate players in a contact drill. In many cases, players may look promising during non-contact drills, but may play differently when contact is initiated. In some cases they players may play more poorly, while in other cases, the players may play better with contact.
The drill was created by former Oklahoma Sooners head coach Bud Wilkinson, hence the name "Oklahoma".
Sport The Term Is Used
1. Football
Also Known As:
1. Pit drill
(Visited 1,757 times, 1 visits today)