slam dunk
What Is The Definition Of A Slam Dunk In Basketball?
1. A slam dunk is a shot in basketball that involves moving the ball directly through the cylinder of the rim from above. During this type of dunk, the basketball does not leave the hand(s) of the player performing the move.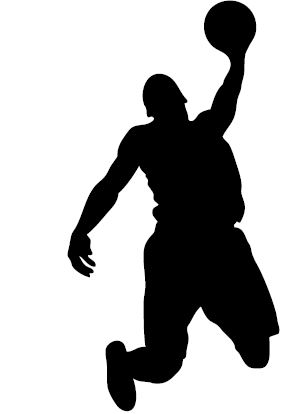 A slam dunk is a high-percentage shot that, because the ball is never released into the air, greatly reduces the ability of a defender to block the shot. 
When Was The First Slam Dunk?
The first slam dunk happened during the 1936 Olympic Games in Berlin, the first year basketball was an Olympic sport. On his way to leading the men's basketball team to a gold medal, Joe Fortenberry performed the first slam dunk. Standing 6'8" tall, he was the team's captain and leading scorer. The United States won 19-8 in the gold medal game. 
Bob Kurland is often credited with performing the first slam dunk during an NCAA college basketball game in 1944. Kurland, known as "Foothills" for being around 7' tall, was a player for Oklahoma A&M (now Oklahoma State) and performed the feat during a game against Temple. According to his own account, it wasn't planned and just came about due to the circumstances of the play. 
Was The Slam Dunk Really Outlawed?
The NCAA made slam dunking illegal from 1967–1977. While the NCAA cited injuries and claimed it wasn't a skillful move, many believe there were racist undertones to the ban as Black players were becoming more dominant in the sport. During the time the slam dunk was banned, touching the rim would result in a technical foul. 
Example of Slam Dunk Used In Commentary
1. What a slam dunk by Vince Carter off the alley oop! Dunks like that really get the crowd into it. Listen to them roaring! 
Sports The Term Is Used
1. Basketball
----------------------------------------------------------------------------------------------------