slash line
What Is The Definition Of Slash Line In Baseball?
1. This term is used to describe the key batting statistics compiled for a player. Often called the triple slash line, it is comprised of these three stats: batting average, on-base percentage and slugging percentage.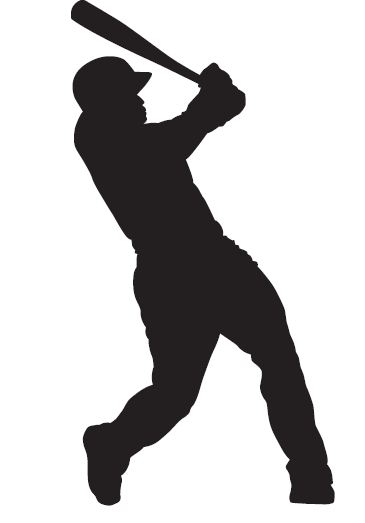 The term "slashed" is sometimes used in reference to a player's slash line; for example, "He slashed .340/.410/.520 this season."
What Is A Good Batting Average?
In modern baseball, the batting average across the entire MLB is around .250, with the upper range achieving a batting average closer to .275.
A batting average of .300 or higher is considered to be outstanding. Typically, only a handful of players in the league achieve a batting average that high over the course of a season.
What Is A Good On-Base Percentage?
An on-base percentage (OBP) of about .360 is considered to be above average.
If a player's OBP hits .370 or higher, it puts them among the top players in the league for this statistic.
What Is A Good Slugging Percentage?
A good slugging percentage in today's game is around .450.
A slugging percentage of .550 or is considered to be outstanding.
What Is A Good Baseball Slash Line?
The numbers that make up a good baseball slash line depend on achieving above average results in each of the three statistical categories it combines: batting average, on-base percentage and slugging percentage.
As seen in the answers listed previously, an above average slash line would be around .450/.360/.275.
An exceptional slash line for a truly standout batter would be .550/.370/.300.
It's rare for a player to score that highly across all of the slash line statistics.
What Does OPS Stand For?
Another combined statistic sometimes cited in addition to or instead of slash line is on-base plus slugging, or OPS. This number is calculated by adding a player's on-base percentage to their slugging percentage.
For example, a player with an on-base percentage of .350 and a slugging percentage of .400 would have an OPS of .750.
What Is A Good OPS?
In the MLB, the top batters typically have an OPS of .800 or higher. Those at the very top of the rankings for OPS typically range from about .900 up to 1.00.
Examples Of How Slash Line Is Used In Commentary
1. Jose Altuve's slash line for his 2017 MVP year was .346/.410/.547.
Sports The Term Is Used
1. Baseball
Also Known As:
1. Triple Slash Line
----------------------------------------------------------------------------------------------------