slide tack*le
What Is The Definition Of Slide Tackle In Soccer?
This is a move that is performed in soccer. To complete this move, a player slides on the ground next to their opponent and extends their leg to hit the ball and effectively kick it away. Usually, the other leg is tucked back while the player goes into a slide.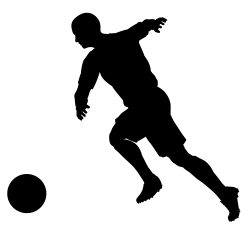 This is a controversial move that may result in a foul (such as a direct free kick, a yellow card or a red card) if the player kicks or trips their opponent while sliding. To avoid a penalty, the player must complete a slide tackle safely without endangering the opponent.
Examples Of How Slide Tackle Is Used In Commentary
1. As the striker sped past with the ball, Jones went for the slide tackle to try to prevent a goal.
2. He slide tackled the forward inside the box, resulting in a penalty kick.
Sport The Term Is Used
1. Soccer
Also Known As:
1. Sliding Tackle