sub*mis*sion wrest*ling
What Is The Definition Of Submission Wrestling?
1. Submission wrestling is a form of combat sport where the opponents clinch and fight on the ground in attempt to gain victory by getting their opponent to submit through a variety of different submission holds.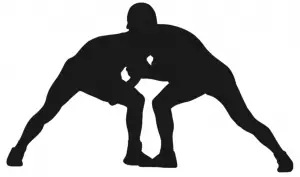 Submission wrestling is style that is a combination of all the different wrestling techniques, such as folkstyle, freestyle and Greco-Roman, just to name a few.
A common way for a person to let their opponent know that they that are submitting to a hold is by tapping on a part of their opponent's body to let them know to "stop" or "I give up".
Examples Of How Submission Wrestling Is Used In Commentary
1. Rousey puts her opponent on the ground and immediately puts her in an arm bar, quickly giving her the victory by submission.
Sports The Term Is Used
----------------------------------------------------------------------------------------------------