swing for the fen*ces
What Is The Definition Of Swing For The Fences In Baseball?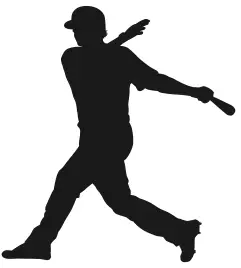 1. This refers to when a batter is swinging so hard at a pitch that they are trying to hit a home run, instead of just trying for a base hit. The word "fences" in this phrase is in reference to the outfield fence.
A batter who tends to swing for the fences will usually strikeout because their timing may be off and they will at many times take their eye off the pitch, as they are so focused on just hitting the ball as hard as they can.
Examples Of How Swing For The Fences Is Used In Commentary
1. With the team down one in the bottom of the ninth, Rogers winds up and swing for the fences, but pulls his head and strikes out, ending his team's hope for a comeback.
Sports The Term Is Used
1. Baseball
2. Softball