strike*out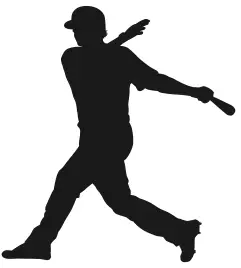 What Is The Definition Of Strikeout In Baseball?
1. This refers to when a batter receives three strikes, therefore giving up an out. A strikeout can occur with called strikes from the umpire, swinging strikes or when a ball is bunted foul when the batter already has two strikes.
2. A pitcher gains a strikeout when he pitches three strikes to a single batter, without the batter making contact for a base hit. The batter can either swing and miss three times or get caught looking at a pitch in the strike zone. Or it can be a combination of the two scenarios.
Examples Of How Strikeout Is Used In Commentary
1. The pitcher catches the batter looking for a strikeout.
2. The batter swings and misses for a strikeout.
Sport The Term Is Used
1. Baseball
2. Softball
Abbreviated As:
1. SO
2. K
3. A backwards K (this means the batter struck out looking or without swinging).
(Visited 1,389 times, 1 visits today)