tac*kle
What Is The Definition Of Tackle In Field Hockey?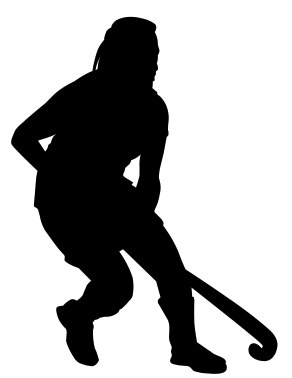 1. A tackle is a maneuver made by a defensive player to try to dispossess an attacking player. A player may only make a play on the ball and cannot make contact with the opponent's stick or body.
A tackle in field hockey compares to a slide tackle in soccer; the goal of the tackle is to dispossess the opposing player without making contact. Otherwise, the tackle may result in a foul.
How Do You Tackle In Hockey?
Tackling requires precision. In order to properly execute a tackle, the player must know which tackle to use, as there are primarily two types of tackles in hockey: the block tackle and the jab tackle.
Regardless of the type, the basic mechanisms remain the same. Similar to defending in ice hockey, soccer, and basketball, the first goal of a defender is to channel the attacking player to their weak side or the defender's strong side.
Then, the defender tracks with the attacking player and waits for the opportunity to dispossess the attacking player. Often, this will come after a bad or loose touch by the attacking player, allowing the defending player to block the ball or jab the ball away.
A defensive player must execute each tackle properly. A timing failure or miscalculated jab could garner a foul, such as a stick tackle.
Why Is Tackling Important?
Tackling is one of the best ways to prevent scoring. Whether it is used to disrupt a counterattack or dispossess an opponent near the circle, removing scoring opportunities is crucial in field hockey.
What Are The Different Types Of Tackles?
The two primary forms of tackles consist of block tackles and jab tackles. They work similarly to dispossess an opponent.
How Many Players Are Allowed To Make A Play On The Ball?
Field hockey players must be aware that only two players may make a play on the ball at any given time. Unlike soccer and basketball, defensive players may not double-team an attacking player.
Example Of How Tackle Is Used In Commentary
1. Eva de Goede makes a phenomenal tackle outside the circle to prevent the counterattack.
Sport The Term Is Used
1. Field Hockey

----------------------------------------------------------------------------------------------------