toe loop
What Is The Definition Of Toe Loop In Figure Skating?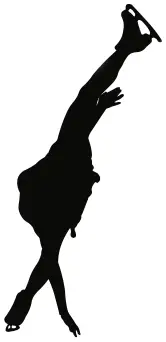 1. The toe loop is one of the basic jumps that most figure skaters learn, right after the waltz jump. The toe loop is a toe pick-assisted and full-rotation jump launched from a backwards direction of travel. The skater takes off and lands on the same backward outside edge.
Examples Of How Toe Loop Is Used In Commentary
1. Kerrigan lands a flawless double-lutz and follows it up with a simple toe loop.
Sports The Term Is Used
----------------------------------------------------------------------------------------------------