break*ing ball
What Is The Definition Of A Breaking Ball In Baseball?
1. In the sport of baseball, a breaking ball is any pitch that is not intended to travel in a straight line after it leaves the pitcher's hand.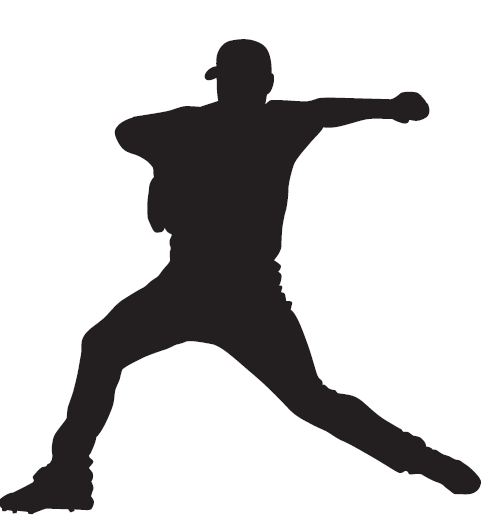 A breaking ball is not a specific pitch. Instead, the term describes a class of pitches set apart from straight-line pitches like typical fastballs.
Why Is It Called A Breaking Ball?
In baseball, a pitch is described as a breaking ball if it is designed to deviate from a straight path. This is achieved by spinning the ball as it's released to cause it to "break" from its original direction while it is traveling toward home plate.
What Are The Kinds of Breaking Balls?
There are several types of breaking balls in baseball. The most common is the curveball. Others include the slider, cutter, slurve, sinker and screwball.
How Do You Throw A Breaking Ball?
Pitchers throw breaking balls by spinning the ball as it's released. To do so, they place their fingers in certain positions on the baseball, usually along the seams, and then rotate their wrists as the ball leaves their fingers. Each pitch is done differently and each pitcher has their own technique.
When Was The Breaking Ball Invented?
As the early history of baseball often depends on lore, it isn't exactly known who threw the first breaking ball. But it is believed to have first appeared in the 1870s.
Who Threw The First Breaking Ball?
Several people claim to have thrown the first breaking ball. Some accounts, including Billy Dee Chester himself, have him beginning to throw the pitch in 1881. George McConnel is sometimes credited for devising the pitch in 1878. Others believe it came from Yale University in 1870.
Examples Of How Breaking Ball Is Used In Commentary
1. Rivera throws a nasty breaking ball that moves in on the hands of Ortiz, getting him to break his bat on contact.
2. After setting the hitter up with a 98 mph fastball, Justin Verlander caught him looking on a nasty breaking ball.
Sports The Term Is Used
1. Baseball
Also Known As
1. Breaker
2. Bender