dan*gle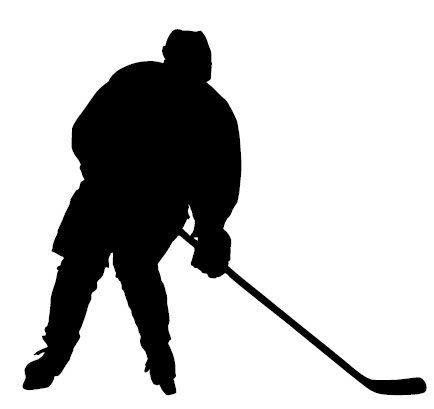 What Is The Definition Of Dangle In Ice Hockey?
1. A dangle is a type of move that a hockey player uses to fake an opponent. Dangles include clever puck moves, dekes, and decoys to maneuver past the defender. 
What Is The Difference Between A Dangle And A Deke?
A dangle and a deke are quite similar. The dangle is a term that has been used more recently in the past five to ten years.
A deke primarily features movement from the body to get past a defender. Dekes are feints or fakes. A dangle suggests a combination of body and puck skills that fake out opponents.  
How Do You Dangle In Ice Hockey?
Every hockey player should be able to skate on open ice and protect the puck before they try to add in fancy moves and dangles. Learning simple fakes is a good place to start. 
When a player is comfortable with simple fakes, they can try a single deke, which includes faking to one side before adjusting speed and direction. Double dekes are the next progression and are used when a single deke does not work. This skill works best when an opponent is skating straight at you or standing still. 
After becoming skilled at single and double dekes, players can try out dangles involving more difficult puck moves, such as the bank shot, an under the stick deke, toe drag, and backhand toe drag. 
Example Of How Dangle Is Used In Commentary
1. Pavel Datsyuk, a Russian ice hockey player who played for the Detroit Red Wings, earned the nickname "Magic Man" for his exceptional stickhandling, dangling, and creativity with the puck. 
Sport The Term Is Used
1. Ice Hockey