fum* ble roo*ski
What Is The Definition Of Fumblerooski In Football?
A fumblerooski is a play in American football in which the quarterback discretely places the ball on the ground while two offensive players appear to be running the play to confuse the defense. Then, another offensive player quickly picks up the ball and runs in the opposite direction of the defense, striving to pick up as many yards as possible.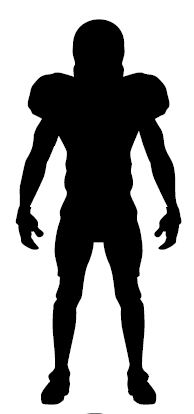 Because the play is infrequently used, when it does make a rare appearance, it generates quite the attention from fans, sportscasters, media, and even opposing players. Today, a variation of the play is still allowed in the NFL, but it was banned from college football in 1992.
Who First Invented The Fumblerooski?
The fumblerooski was invented by football legend and NCAA MVP trophy namesake John Heisman. Despite being an early invention, it didn't truly pick up recognition until the 1980s and was part of the national football dialogue in the 1984 Orange Bowl. Heisman was also responsible for introducing the center exchange
Is The Fumblerooski Legal?
In addition to being banned by college football in the 1990s, in the NFL, if this play is run today, it's considered an intentional forward fumble, which becomes classified as an incomplete pass. If a quarterback places the ball behind him, the play is still legal.
The Carolina Panthers ran a version of this play in 2011 in a season finale against the Texans. Because the ball never touched the ground, it defied the intentional forward fumble rule. The Panthers successfully pulled it off because quarterback Cam Newton slyly handed the ball between his legs to Richi Brockel, who rumbled downfield for a touchdown.
What Are Some Memorable Fumblerooski Moments In Football History
There are a couple of infamous fumblerooski plays that stand out in football lore:
1984 Orange Bowl – The Nebraska Cornhuskers were playing against the Miami Hurricanes, and the fumblerooski was called by coach Tom Osborne, resulting in a 19-yard touchdown.
1988 Orange Bowl – Another Orange Bowl featuring Miami saw Oklahoma use the fumblerooski to score a touchdown. Yet, the trick play didn't help turn the tide; in both instances, Miami won their bowl game despite the play.
Examples Of How Four-Seam Fastball Is Used In Commentary
1. And just like that, the Carolina Panthers take the lead while also tricking the defense by calling out the infamous fumblerooski!
Sports The Term Is Used
1. Football