sac*ri*fice fly
What Is The Definition Of Sacrifice Fly In Baseball?
1. A sacrifice fly occurs when a batter hits a fly-ball to the outfield and that ball is caught for an out, allowing for a runner who is on third base to tag up and score at home plate. The batter is then credited with an RBI, but is not charged with an at-bat. In the scorecard, that at-bat will be recorded as a sacrifice fly.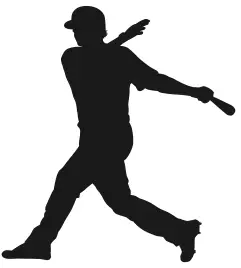 Although rare, a batter can tag up and score on a sacrifice fly from third base if a fielder catches the fly ball in foul territory or anywhere else on the field for that matter. However, it doesn't occur often as the fielder catching the ball tends to be too close to home plate, making it easier to throw the baserunner out.
Examples Of How Sacrifice Fly Is Used In Commentary
1. Bonds lifts a 2-0 pitch into left field which appears to be just far enough for Henderson to tag up and score. The outfielder catches the ball for out two and Bonds will be credited with a sacrifice fly and will earn RBI number 97.
Sports The Term Is Used
1. Baseball
2. Softball
Also Known As:
1. Sac Fly
Abbreviated As:
1. SF