run bat*ted in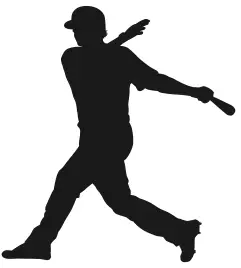 What Is The Definition Of Run Batted In (RBI) In Baseball?
1. This is a statistic in baseball and softball that gives the batter credit when a baserunner scores as a result of his at-bat. However, a batter will not be given credit for a run batted in if the runner scores on a play that is recorded as an error.
Examples Of How Run Batted In Is Used In Commentary
1. With that single, the batter knocks in two more runs and has three RBIs on the night.
2. The baserunner crosses the plate for another run and they're going to mark that an E-4. The batter will not be credited with a run batted in.
Sports The Term Is Used
1. Baseball
2. Softball
Also Seen As:
1. Ribbie
Abbreviated As:
1. RBI
(Visited 422 times, 1 visits today)