safe*ty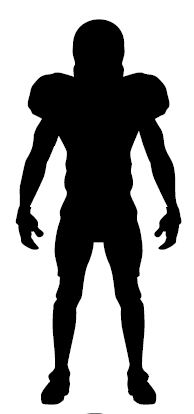 What Is The Definition Of Safety In Football?
1. This refers to when the offensive player who has possession of the football is tackled or willingly downs the ball in their end zone. The defensive team is not only awarded two points, but is also awarded the next possession of the football. The team who gave up the points from the safety must then perform a punt, kick or drop kick from their own 20-yard line. Unlike on kickoffs, a kicking tee is not allowed to be used.
2. This is also the name of a specific defensive back position in football. There are two safety positions on the defensive side of the ball and they're referred to as the strong safety and the free safety. Safeties tend to line-up anywhere 10 to 15 yards away from the line of scrimmage and are considered the last line of defense against the offense.
Examples Of How Safety Is Used In Commentary
1. With the offense lined up on their own two-yard line, the linebacker blows throw the A-Gap and sacks the quarterback in the end zone for a safety.
2. The free safety hustles over to help the cornerback, jumps in front of the wide receiver and catches the interception.
Sports The Term Is Used
1. Football
Abbreviated As:
1. FS, Free Safety
2. SS, Strong Safety
3. Sfty, safety in the end zone
(Visited 5,433 times, 1 visits today)