whiff
What Is The Definition Of Whiff?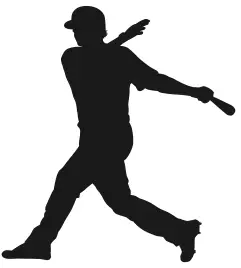 What Is A Whiff In Baseball?
1. This refers to when a batter swings and misses at a pitch and strikes out. The word whiff comes from the sound the bat makes when swinging through the air and it not making contact with anything.
What Is A Whiff In Golf?
1. This refers to when a player swings at the ball with the purpose of making contact, but misses completely and is unable to make any contact with the ball. A whiff must be counted as a stroke in golf.
This also refers to when a player of any other sport swings and misses either at a ball or puck.
Examples Of How Whiff Is Used In Commentary
1. With an 0-2 count, the pitch delivers the pitch and the batter swings and whiffs for strike three.
2. Johnson whiffs on the shot attempt and has now fallen three strokes back of the leader.
3. The forward winds up for a slap shot and whiffs at the puck.
Sports The Term Is Used
1. Baseball
2. Golf
3. Ice Hockey
----------------------------------------------------------------------------------------------------