yur*chen*ko dou*ble pike vault
What Is The Definition Of Yurchenko Double Pike Vault In Gymnastics?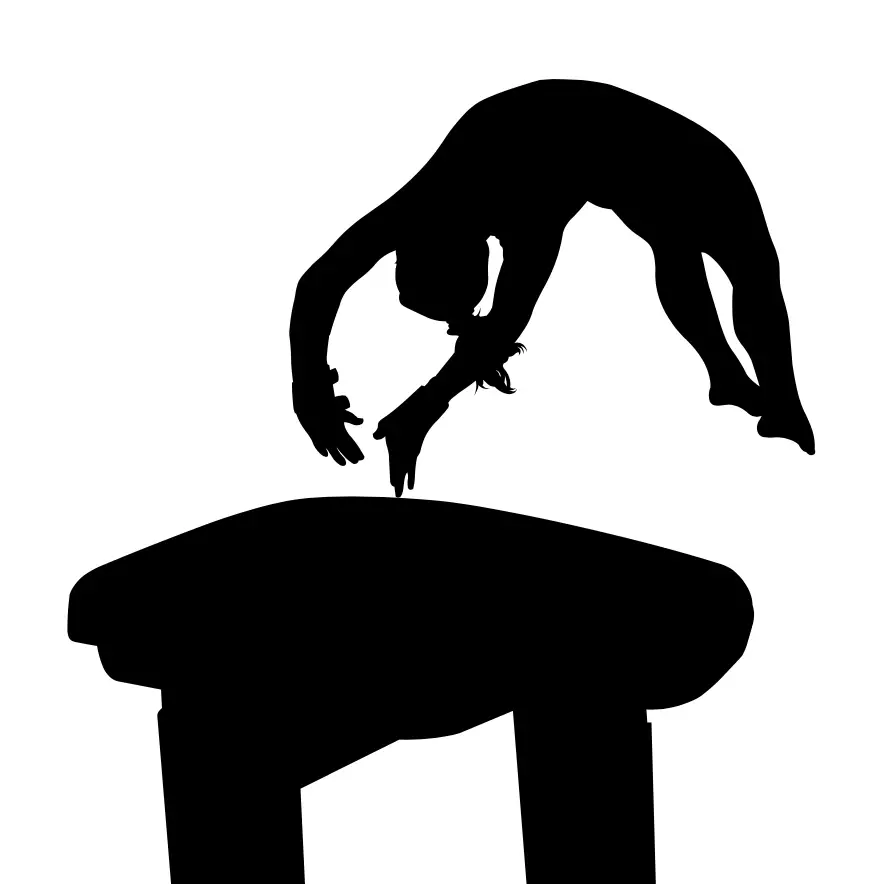 1. A Yurchenko double pike vault is a vault skill that involves a gymnast performing a back handspring onto the vault and completing two back flips with straight legs before landing on their feet. The straight legs back flip is what makes it a pike, as compared to tucked legs. 
Why Is This Vault A Yurchenko Vault?
The Yurchenko part of the name refers to the type of entry/exit the vault has onto the vaulting table. In a Yurchenko vault, no matter what the gymnast does off of the vaulting table, the gymnast always performs a roundoff onto the springboard and a back handspring onto the vault table.
In the back handspring, the gymnast uses their hands, arms and shoulders to block off of the vault and get power to perform the next skill. In the Yurchenko vault, the next skill off of the table always involves some type of flip.
Is The Yurchenko Double Pike Vault Commonly Seen In Competition?
The Yurchenko double pike vault is very rarely seen in competition. No female gymnast has performed the Yurchenko double pike vault in an international competition. Simone Biles has completed the vault in a national competition, and there have been a few male gymnasts who have competed the vault internationally and nationally.
Why Is The Yurchenko Double Pike Vault Considered Difficult?
The Yurchenko double pike vault is considered to be difficult because it adds an additional flip onto the amount of flips gymnasts usually perform off of a Yurchenko vault entry.
Typically, a gymnast will flip once off of the vault and add more twists to that flip to increase the difficulty of the vault. In this case, with an additional flip added, it increases the chances that a gymnast will land on their head or neck. 
How Can Simone Biles Perform A Yurchenko Double Pike?
Simone Biles runs down the runway of the vault at a very fast speed for a gymnast, meaning she is going to generate more horizontal momentum than most female gymnasts. This translates to increased vertical momentum as she redirects her energy upward off of the vault table.
With more vertical momentum, she is going to have a greater flight height and therefore more time in the air to complete a more difficult skill. This is just one factor that allows Simone Biles to complete this difficult vault.
Example Of How Wolf Turn Is Used In Commentary
1. Simone Biles scored a 16.100 on her Yurchenko double pike vault at the 2021 U.S. Classic.
Sport The Term Is Used
1. Gymnastics