sweep*er
What Is The Definition Of Sweeper In Soccer?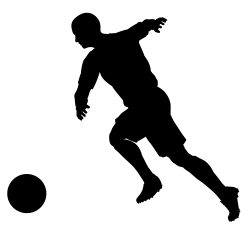 1. A sweeper is positioned between the goalkeeper and the defenders. Though they usually remain in a central position, this player may move across the entire field to handle any opponents who manage to get past the defenders. Sweepers are not a part of every team's lineup; only some coaches choose to employ this position. In rare cases, the goalie acts as a sweeper-keeper by stepping forward to handle some defensive duties.
Examples Of How Sweeper Is Used In Commentary
1. After Morgan broke through the defensive line, the sweeper was able to clear the ball successfully to prevent an attack on goal.
Sports The Term is Used
1. Soccer
Also Known As:
1. Libero